Wednesday, December 18th, 2013
The latest issue of Kaizen [pdf] features our interview with Surse Pierpoint on the theme of Entrepreneurial Logistics in Panama. Stephen Hicks met with Mr. Pierpoint in Panama City to discuss the Free Trade Zone, the Panama Canal's history and major expansion project, and worldwide trends in transportation and logistics.
Also featured in this issue of Kaizen are guest speaker Professor Nicholas Capaldi, the High School Business Day, and Professor Shawn Klein's initiatives in Sports Ethics and Sport Studies.
Print copies of Kaizen are in the mail to CEE's supporters and are available at Rockford University. Our next issue will feature an extended interview with Zol Cendes on the theme of Entrepreneurial Software.
Titanic compared to a contemporary cruise ship, Allure of the Seas: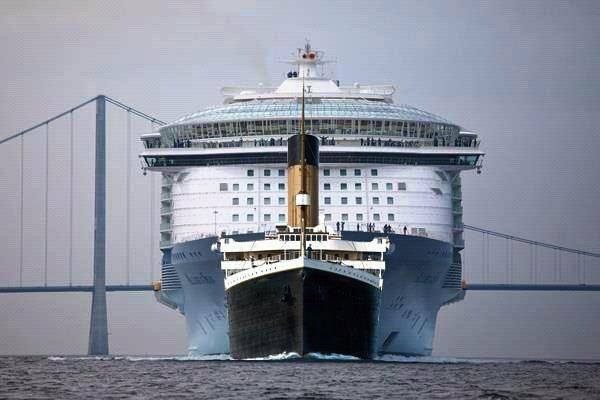 More Kaizen interviews with leading entrepreneurs are here at our site.