Wednesday, June 18th, 2014
News and Opinion
A 16-year old's schedule combines school, dance team, and her FishFlops line of footwear and clothing.
The New York Times: the effect of licensing laws on innovation and entrepreneurship.
BBC News: Can a $7 memory stick provide digital access to the billion poorest?
Six subtle things productive people do each day. Eric Barker channeling Tim Ferriss.
Dangerous Canadian smuggling ring broken up by U.S. border officials. (Note disclaimer at end.)
Check out Anna Vital's never-too-late graphic (click the image). More Anna Vital here.
Announcements
CEE and Rockford University are featured in "Alumni to the Rescue: Funding Oases of Excellence" by the American Council of Trustees & Alumni. ACTA is an organization devoted to reforming higher education.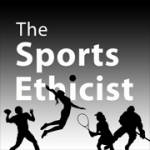 Rockford University's Shawn Klein, a.k.a. the Sports Ethicist, is planning an edited volume of essays on sport. The working title is Defining Sport: Contemporary Explorations. Here is the Call for Abstracts for the book proposal.
See you next time with our digest of new and interesting items in entrepreneurship, ethics, and political economy. Here are the previous editions of CEE Review.