Robert Lawson to speak at Rockford University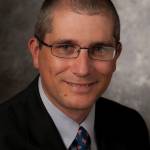 Dr. Robert Lawson is co-author of the widely-used Economic Freedom of the World, which "uses 42 distinct pieces of data to measure economic freedom in 141 nations." He will speak at Rockford University on October 23.
Professor Lawson teaches at Southern Methodist University in Texas, where he is the Jerome M. Fullinwider Endowed Centennial Chair in Economic Freedom. Previously, he earned his B.S. in economics from the Honors Tutorial College at Ohio University and his M.S. and Ph.D. in economics from Florida State University.
Professor Lawson's talk is sponsored by the Center for Ethics and Entrepreneurship. More about Dr. Lawson here.